We have setup a dataflow to import the data exported daily from two systems: Magento and Cashmere. Data for sales, customers, products and stores are loaded. To be compliant with GDPR, data is anonymized before being exported by the client.
As Serenytics comes with an SFTP server, an internal datawarehouse and jobs to load data from CSV files on SFTP, Aubade hasn't had to setup any server on its side. Regarding the number of rows, we have choosen to use an AWS Redshift datawarehouse.
Here is an example of the dataflow to load and clean data from Magento: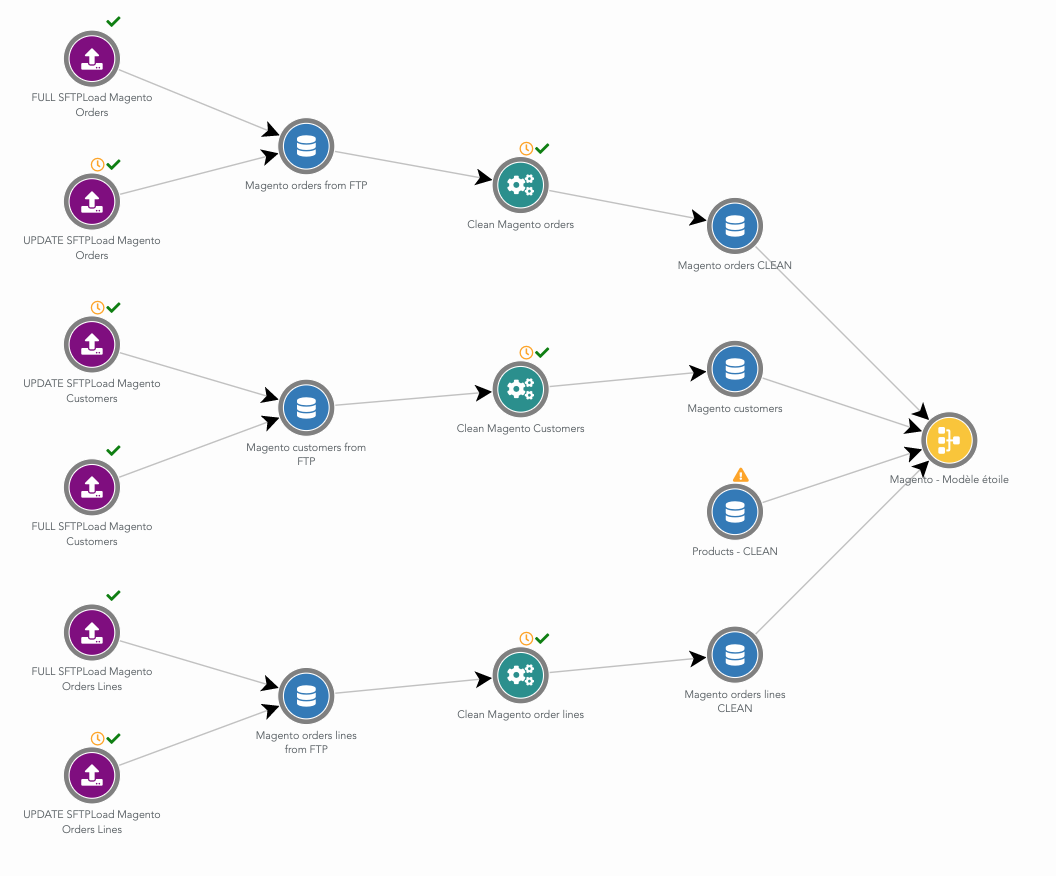 The Cashmere dataflow is very similar: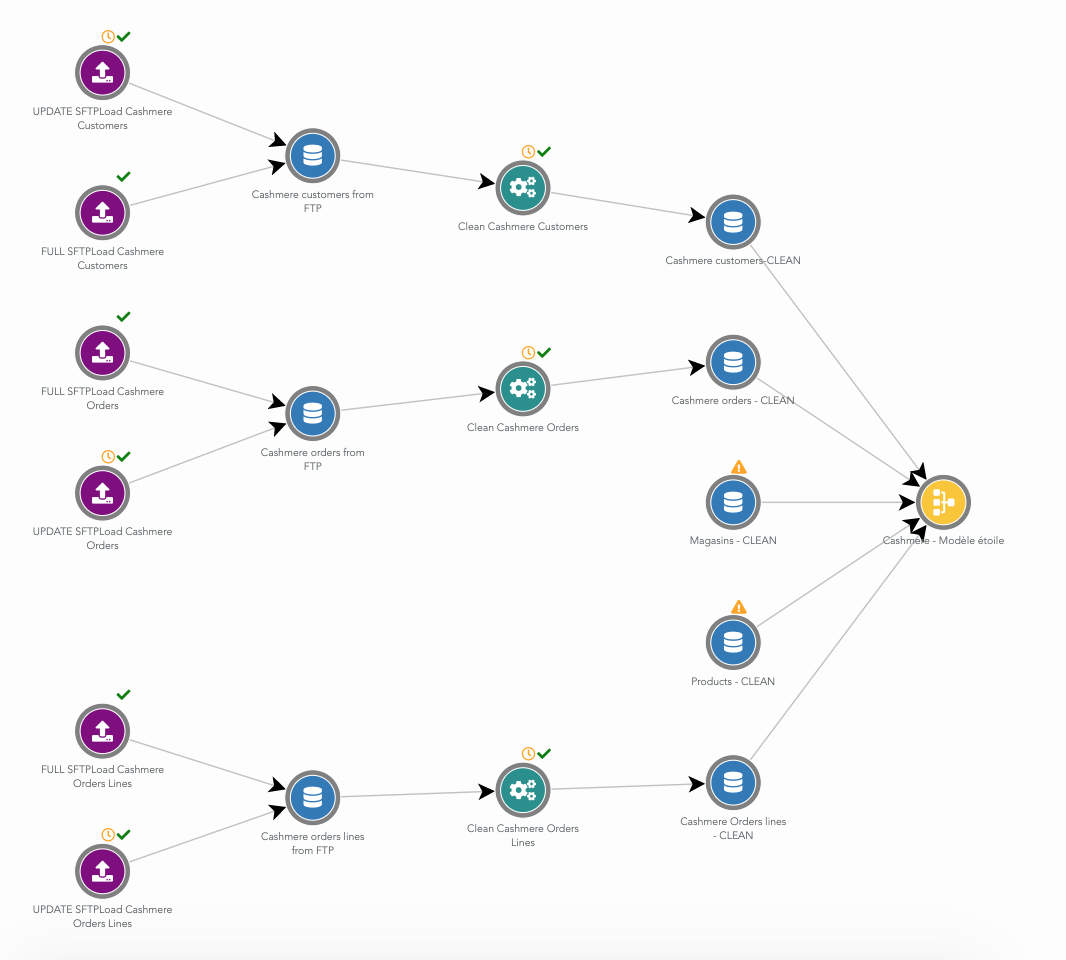 Then, we have setup a unified model between data from Magento and Cashmere. Mostly, this means renaming columns to common names for both systems. Then, all the rows from Magento and Cashmere using this unified model are gathered in a single table in the datawarehouse.
Here is this merge dataflow: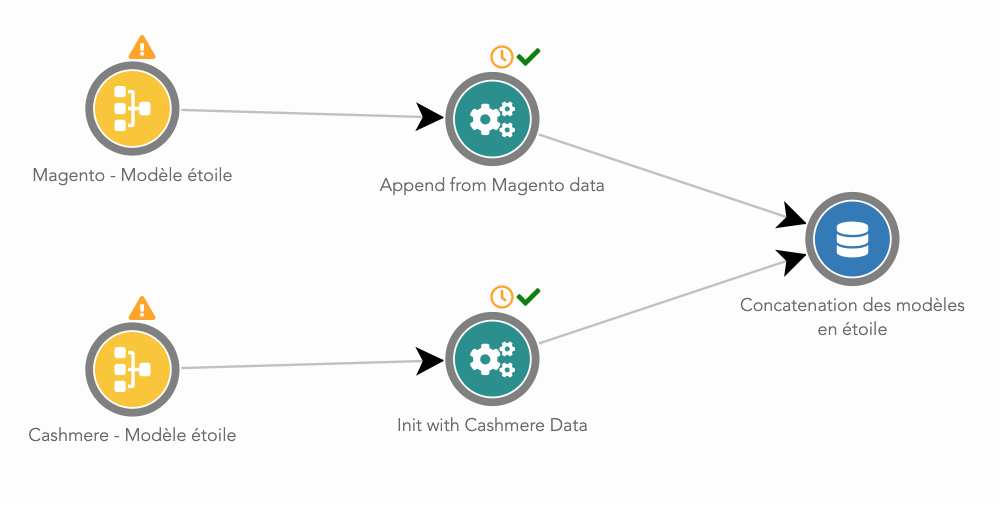 From this unified model table, we have built a second dataflow that generate a "golden customer" table. This table contains one row by customer. And for each row, we have many metrics about this customer behavior (e.g. first purchase date, last purchase date, LTV, rate of products bought in discount, last year purchases, Y-2 revenue). Then, the initial unified model table is joined to this 'golden customer' table (as a star model). We name this final table an 'enriched model'. This table contains one row by purchased product, with many columns about the product, the store, the customer.