If you open the output storage after the ETL step execution, you see the Data Preview has been populated with the result of the query: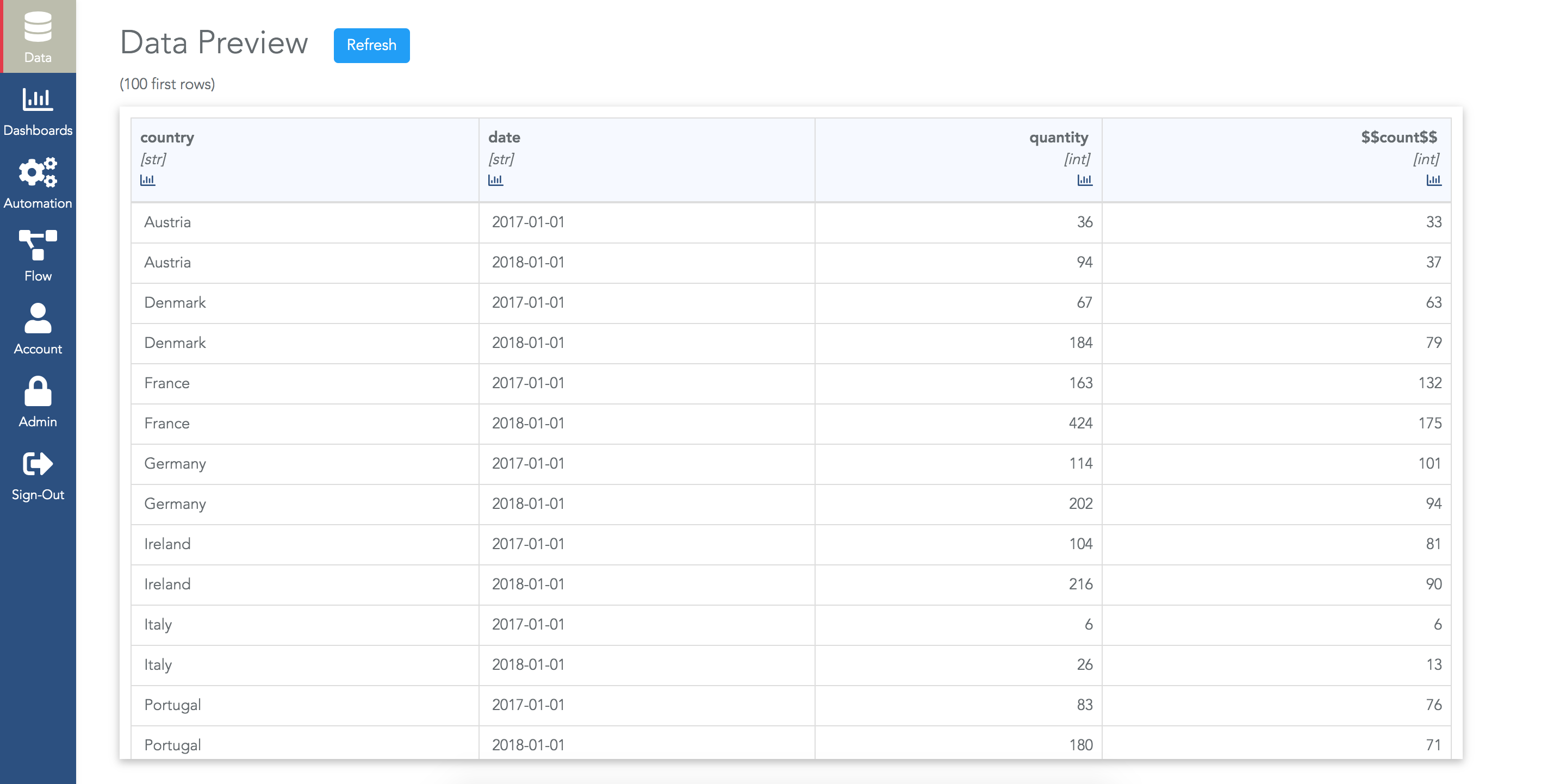 The column names are the default ones. In many situations, you'll want to rename these names.
For example, the $$count$$ column can be renamed "Nb of invoices" in the example of this tutorial. To do that, in the configuration of the ETL step, click on the header of a column in the preview and enter the new name of the column: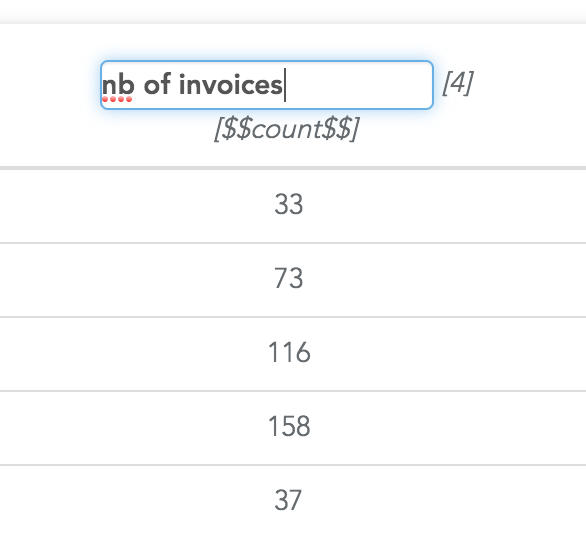 The text right below the edited name is the default name. The number right beside the column helps you to find it in the list of selected measures in the ETL step settings (it is helpful when there are many columns).
Of course, to have the columns renamed in the output storage, you'll need to execute again the ETL step.