Add a computed column (i.e. a column computed from other columns)
In the Data section, you can add a computed column by clicking on the button "Add" beside "Computed measure". Enter the column name in "Name" and enter your formula in the "Compute Formula" field. In this field, the variable "line" contains all the values of the row (e.g. "line[1]" is the value of the first column).
Here is an example to compute an average basket on the previous example: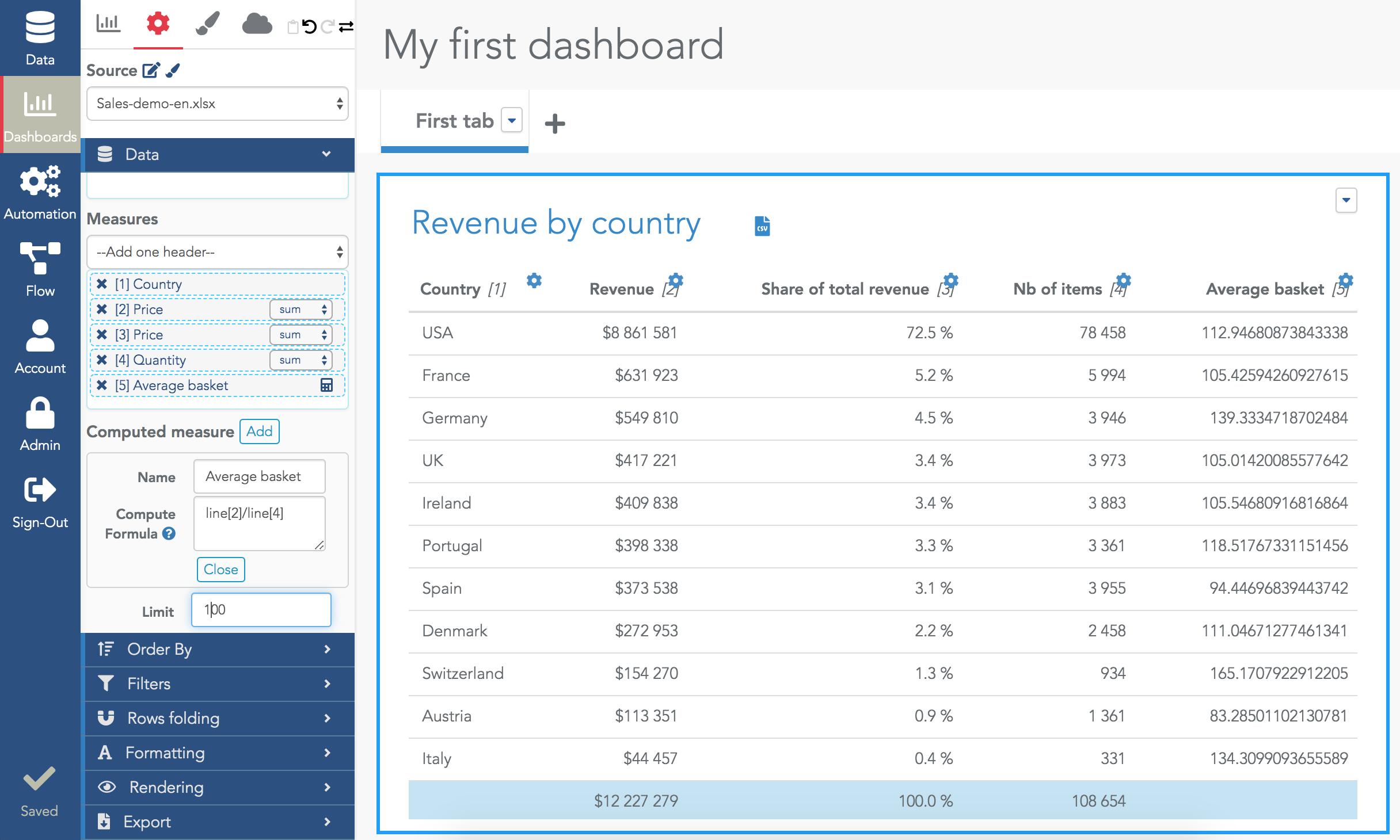 In this example, line[2] is the column "Revenue" and line[4] is the column "Nb of items".
Once your formula has been created, you can find it in the "compute formula" in the formatting section of your new column (use the cog as a shortcut to open it):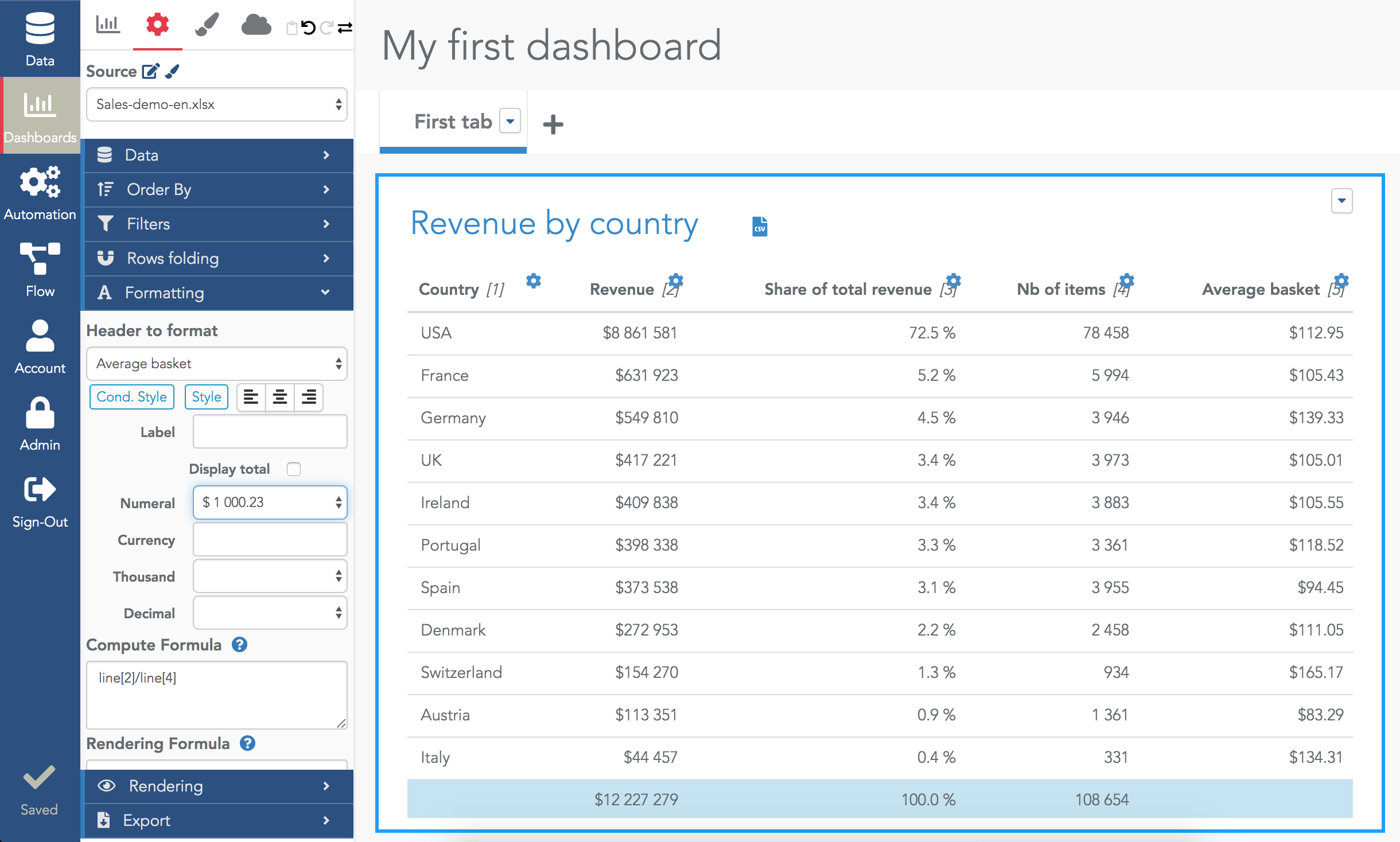 If you need a column to compute a new column but don't want to show it to the viewers, you can hide it using the "hide series" checkbox.