To create a KPI widget, in the list of widgets, click on the icon:

Like for any widget, the first configuration step is to specify the datasource to use in the widget: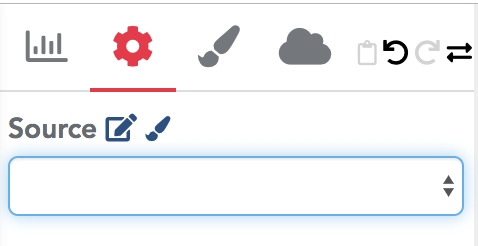 When you have selected the datasource, the full configuration menu is available. In the Data menu, select the measure you want to show in the widget. For example, the widget below shows the sum of the column Price: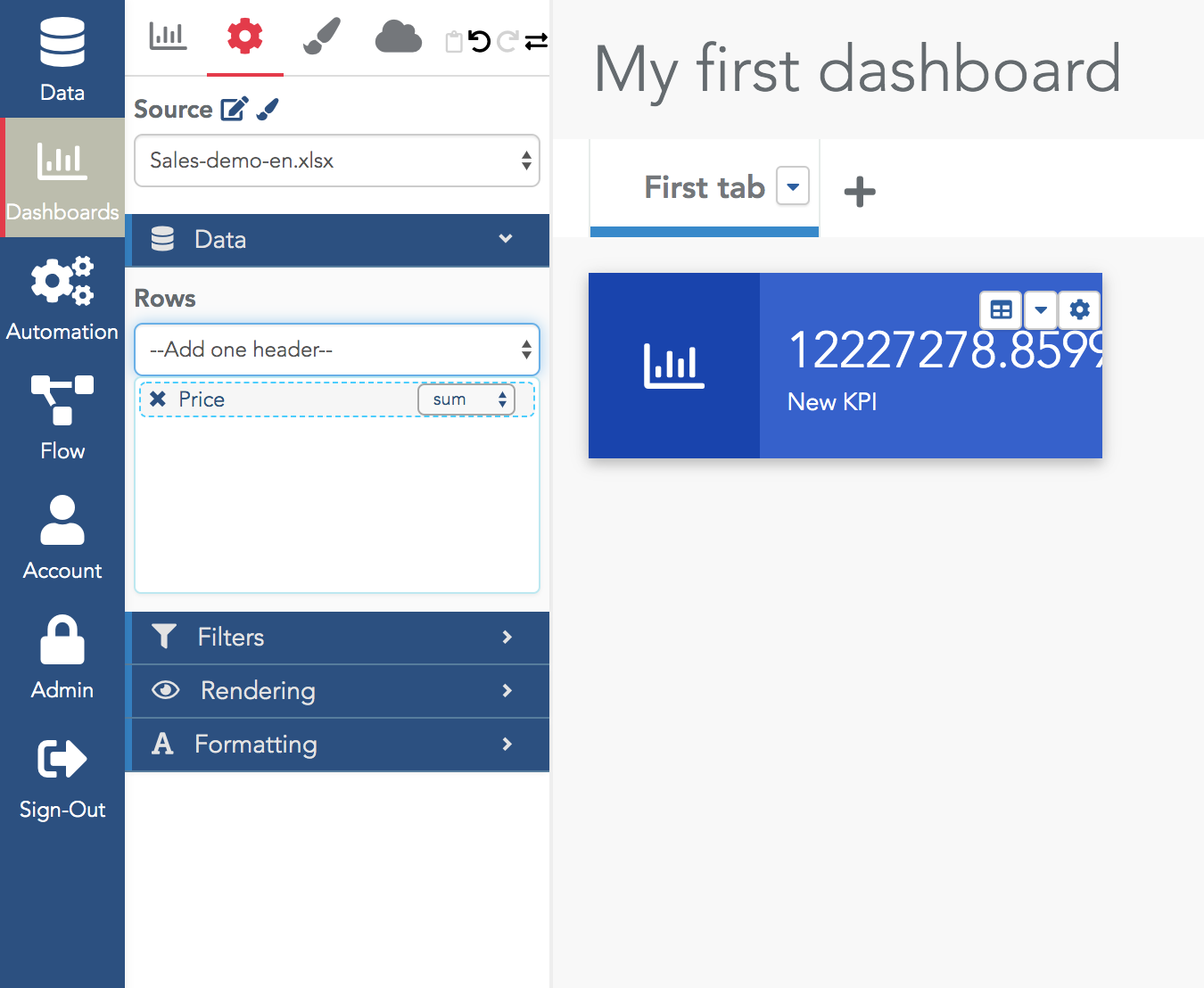 If you want to count the number of rows, use the $$count$$ special measure in the selector.
In most cases, selecting one measure is sufficient. To show more advanced measures (e.g. ratio of sales of one product category vs another category) you must create a value formula to compute it and then select it as the measure for the KPI widget (see the tutorials dedicated to formulas).
To rename the widget, click on the current text "New KPI" and enter your new text.