When you select Formula mode, the first step is to create the formula itself. To do that, you need to click on the "+" button (in the red circle in the screenshot below), in the Data menu: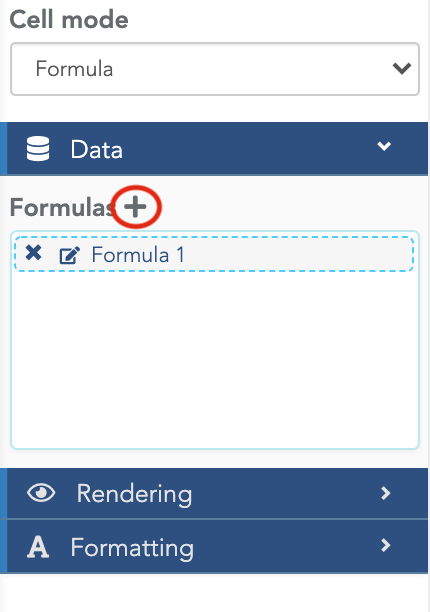 To edit your formula, open the Formatting menu, and select your formula in the "Header to format" selector. You can now edit the formula in the "Compute formula" section.
In this formula editor, you can access the result of other cells using the "data[row,column]" variable. For example:
data[1,1] is the top-left cell
data[1,2] is cell on the first row, second column
data[3,2] is cell on the third row, second column
And of course, this is powerful because you can write multi-cell formulas such as data[1,2] / data[2,2]: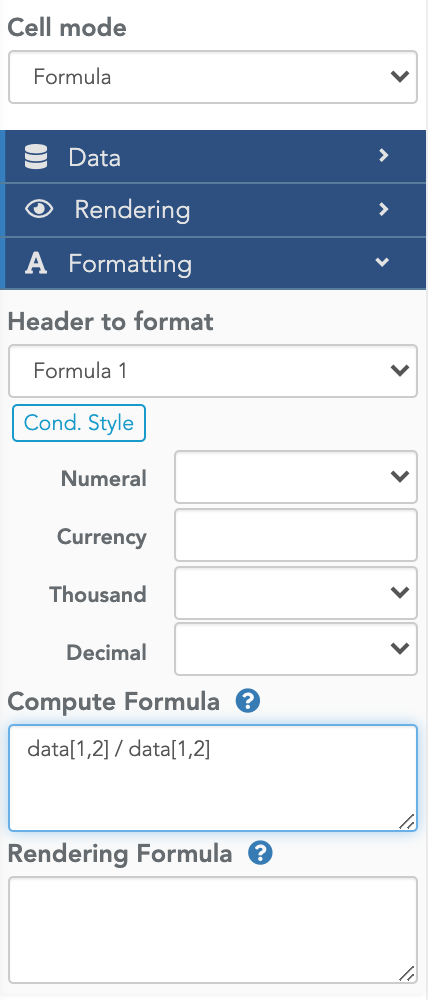 You can also use any formula from the documentation here.
Warning: the content of data[r,c] must be a number to be used in a computing formula. To convert a cell to a number, use the toNumber() function.
Tip: the data[r,c] variable is also available when a cell is in value mode. So it is possible to divide the result of a data query by the result of another cell without having to display the query result.