For each datasource, once you have created it, you need to configure it.
It can be as simple as selecting the worksheet to use for an XLS file (it uses the first worksheet by default). For an SQL table, there are more fields as you need to provide your SQL server details.
But eventually, once your datasource is correctly configured, a data preview will be shown in the configuration page. It shows the first 100 rows of your dataset: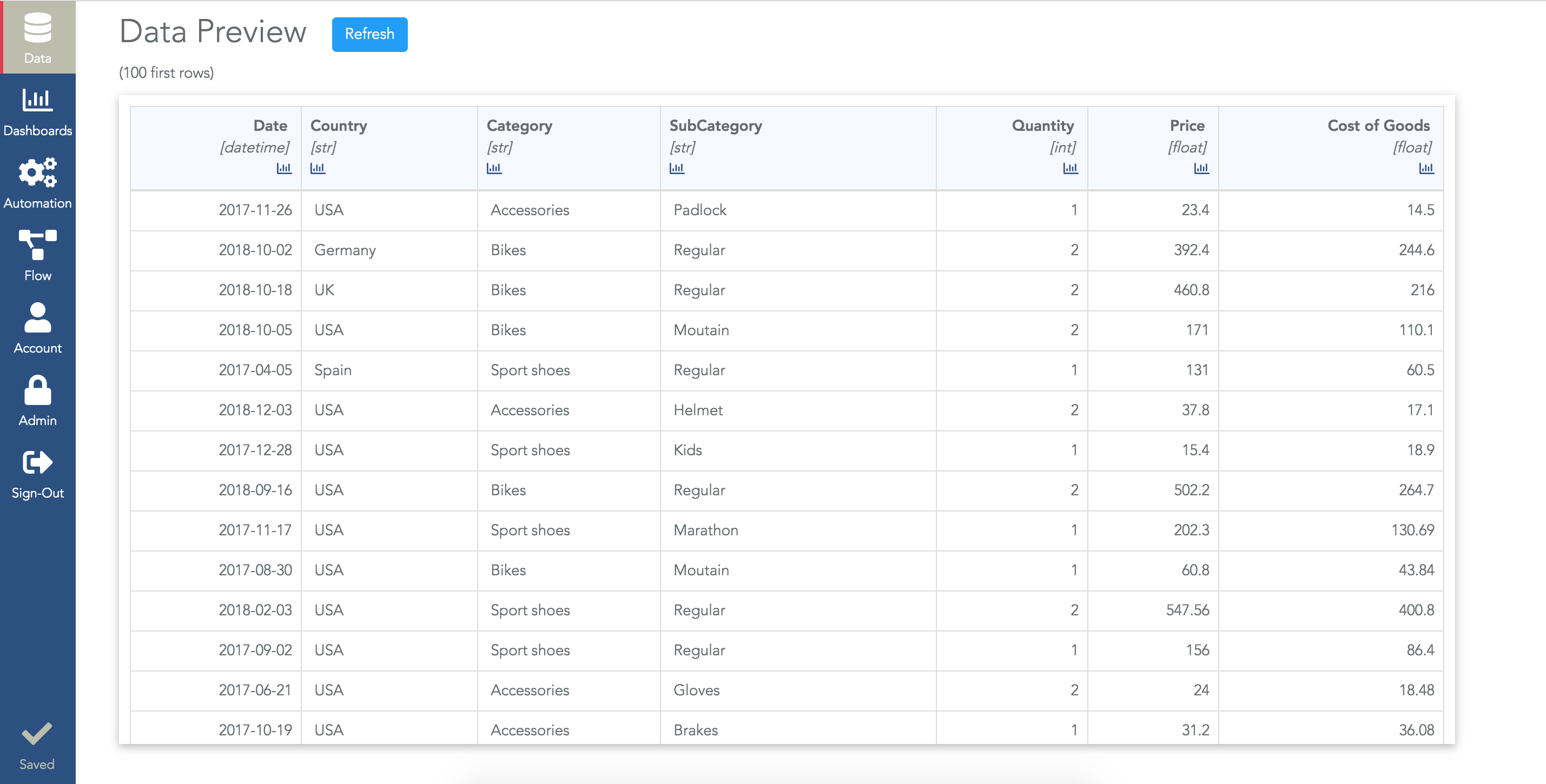 Each column header contains three items:
The first one is the header's name.
The second one is its type. It's very important to check that the types are correct when you connect data as the type will enable/disable some options for this column. For example, if a column is detected with the datetime type, you will be able to group data by month, quarter, year...
The barchart icon to inspect the column (see details below).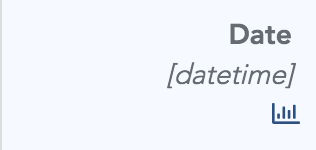 If you click on the barchart icon, default statistics for the column are shown: