To create such a formula, click on "New Simple column" and enter the content of your formula. For example, if you have a column "Item price" and a column "Nb of items", you can create a column "Basket amount" equal to "[Item price] * [Nb of items]". Columns must be written between square brackets: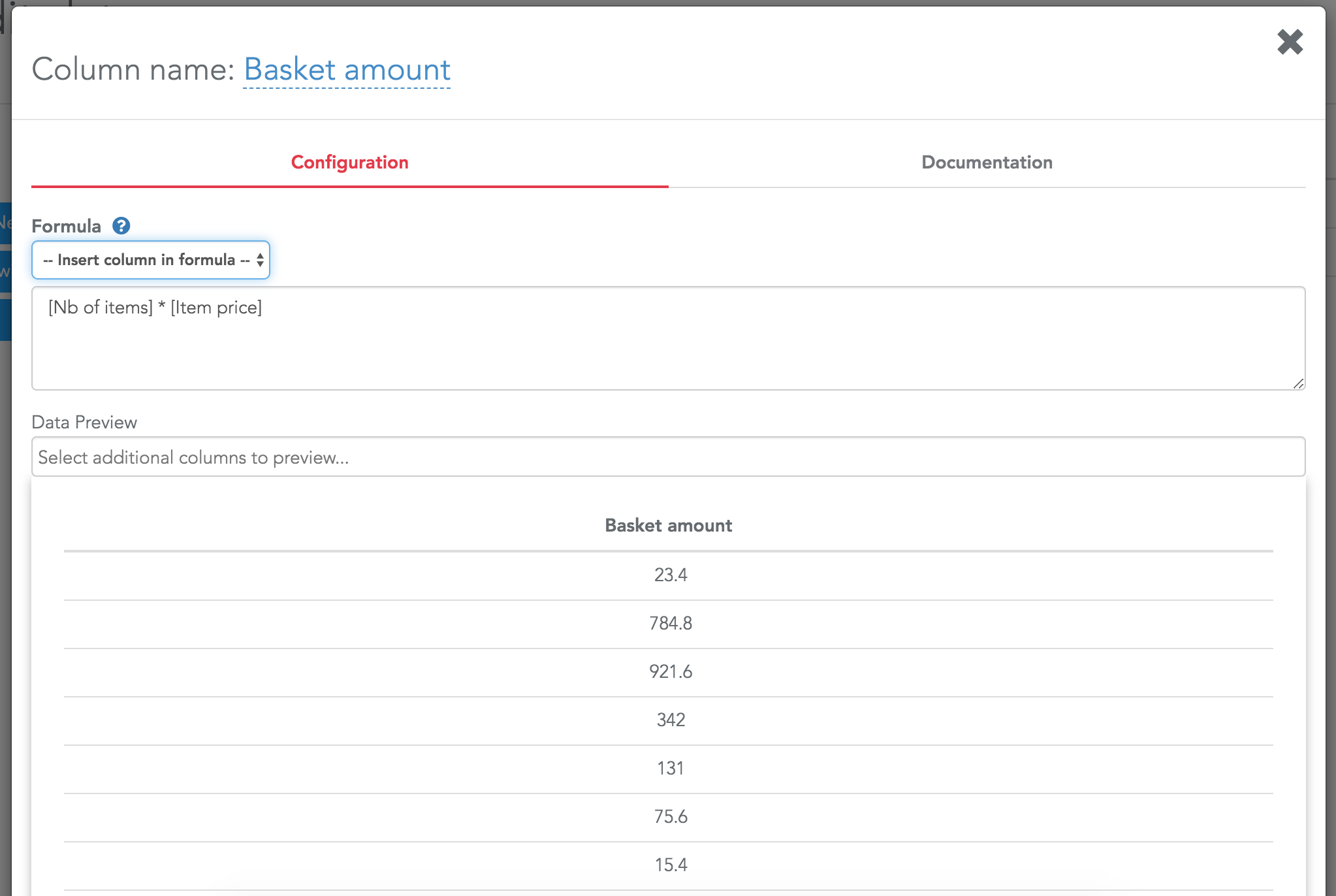 Note that instead of typing the names of your columns, you can select them in the field above the formula editor. That will save you from many typos.
Once you have created a new column, you can use it in your widget, there will be no difference between a column that is in the original dataset and a column computed with a formula.
In a formula, there are a lot of Serenytics functions you can use. For example, if you have a date column, you can use the function "extract_date_part" to extract its weekday (i.e. monday, tuesday...): "extract_data_part([MyDateColumn], "weekday")"
The most common functions are:
extract_date_part
substring
like
datediff
rank
The full list of functions and their details is available in our
documentation
.